We are official manufacturers and suppliers of our products
SAALGA MILLS
We are producers and suppliers of the products that we grow with passion in our Sicilian land. For more information, see the contact references below.
REGISTERED OFFICE
Via Archimede, 41 - 90042 Borgetto (PA) Sicily - IT
Phone: 091 8982732 - info@frantoisaalga.it - commerciale@frantoisaalga.it
VAT Number 05285690821 - Share capital: €400.000,00
Registered in the C.C.I.A.A. of Palermo to N. R.E.A. 245761.
OTHER FACTORIES
Contrada Barbarino, 90042, Borgetto (PA) Sicily - IT
Contrada Percianotta, 90040, San Cipirrello (PA) Sicily - IT
Contrada Camarro, 91028, Partanna (PA) Sicily - IT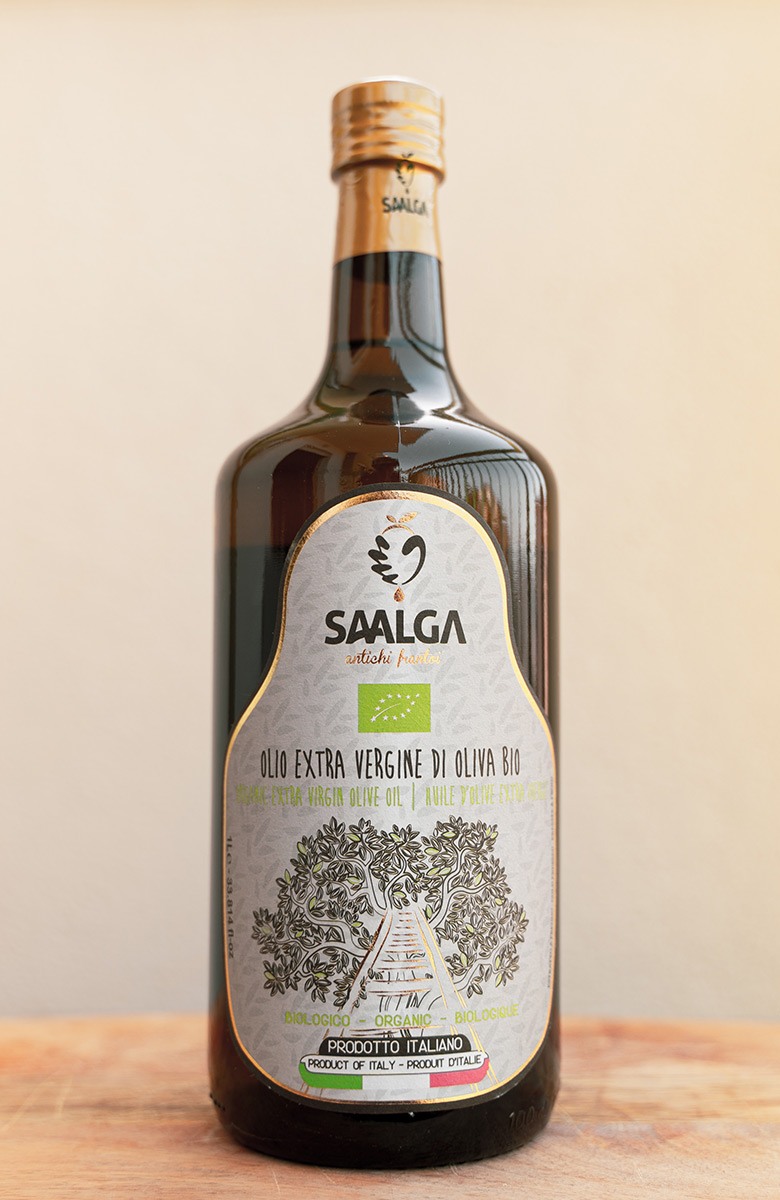 BRC AND IFS FOOD CERTIFICATIONS
Certifications regarding the traceability and food safety of our company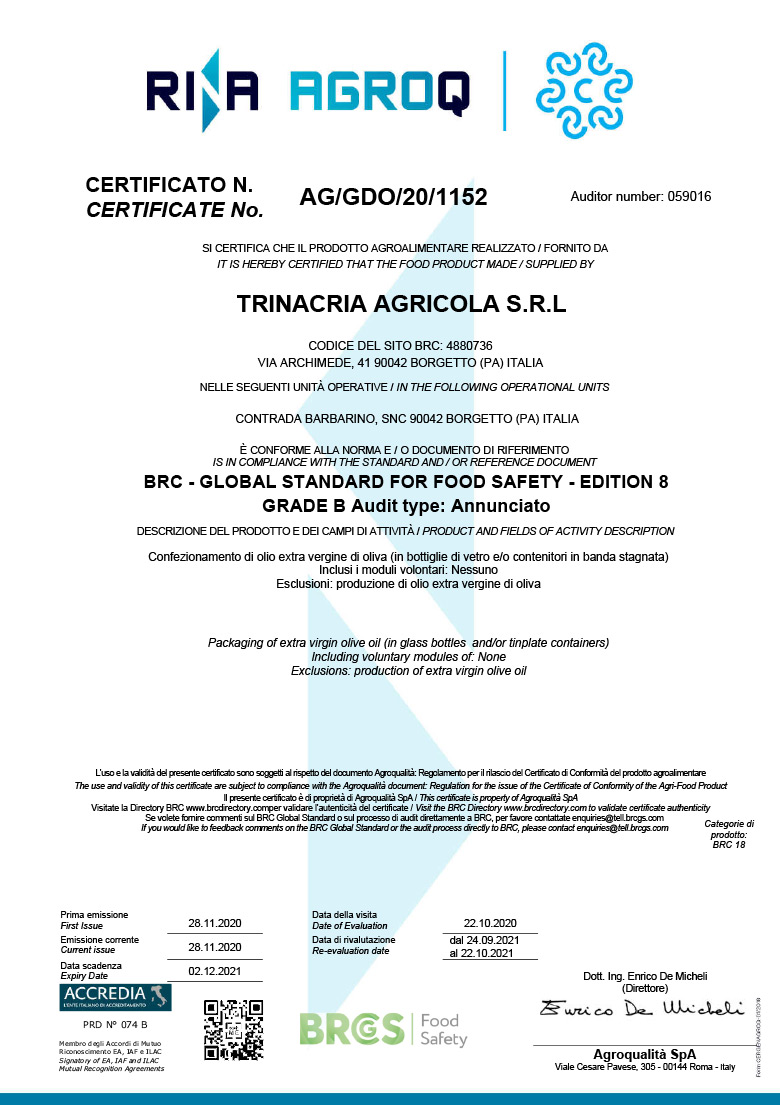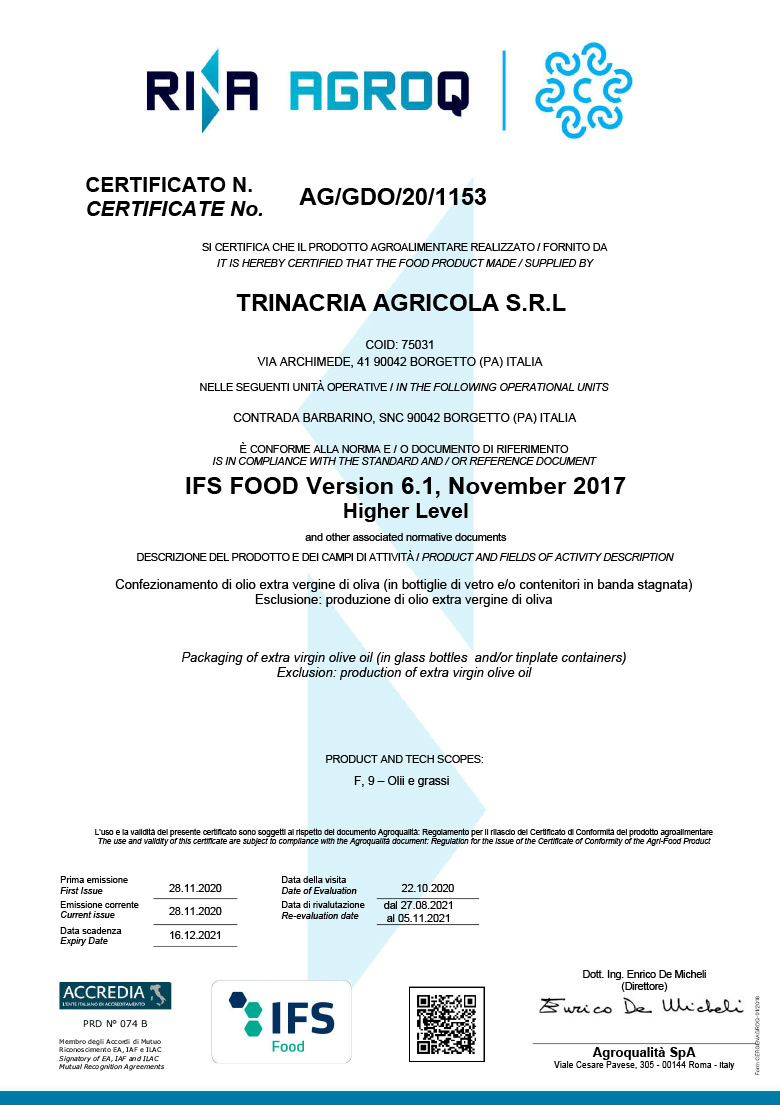 Contact us for more information
---